When a grandpa had to say goodbye to his beloved pet, he thought he could never recover from that terrible pain. Hung Lay Quon had formed a very special bond with his dog of hers and couldn't imagine life without her.
They walked together four times a day but the furry one was already very old and lost her life . Hung was devastated. He tried to resume his walks carrying the ashes of his old pet and he didn't know how to continue.
"She was his happiness. When the dog passed away, he was heartbroken," said Tiana Sandberg, Hung's granddaughter.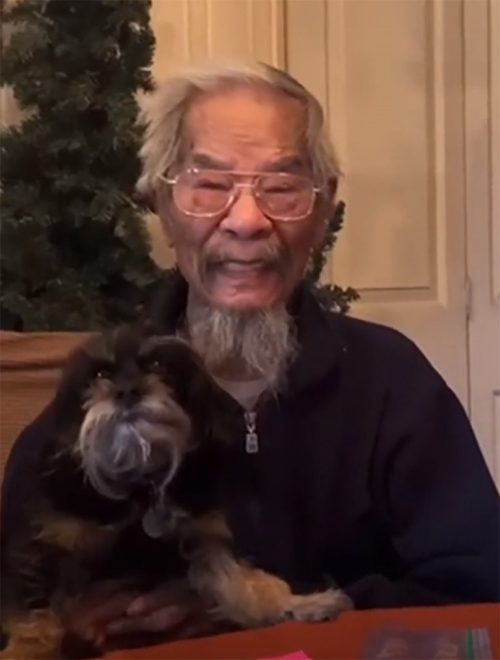 His family supported him at all times. The grieving process is really difficult but they suggested that the best thing for him would be to give another furry a chance .
No one could replace her old friend but there are many other puppies in desperate need of homes and Hung really was wonderful with animals.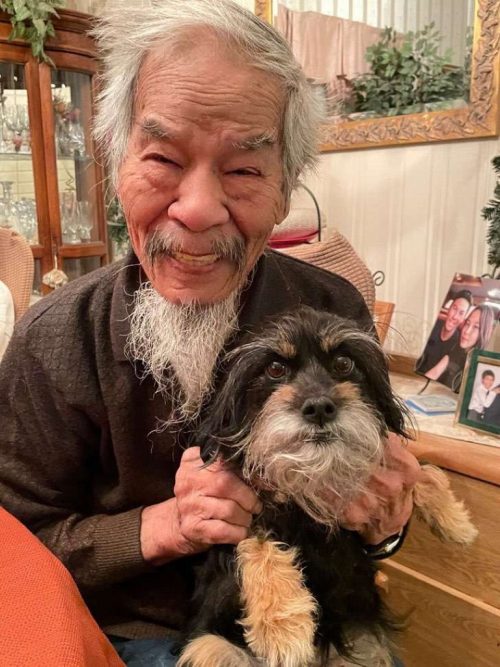 He deserved to enjoy the magic of pets again. Hung wasn't too sure but he decided to visit some shelters with his granddaughter. He didn't know exactly what he was looking for, but he knew that if he saw the right puppy he would just know.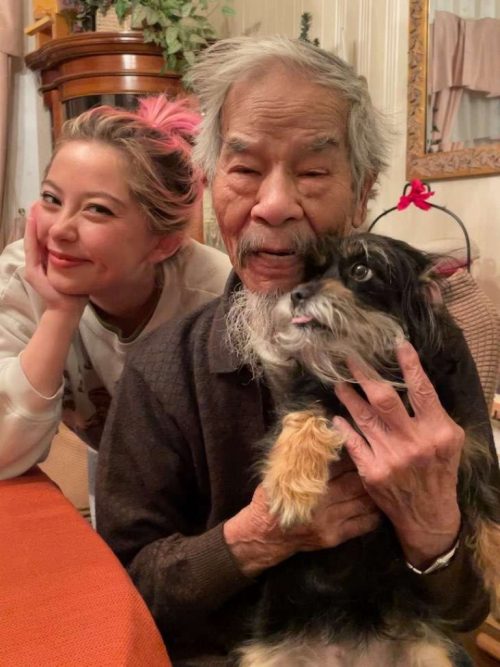 They toured various shelters but began to lose hope. Hung didn't seem to feel a real connection to any of them but that all changed when they met Lily.
At first glance, the dog seemed to match Hung perfectly. Her beards and eyebrows were identical . Tiana noticed this right away but sweet grandpa of hers didn't. However, she knew that Lily was the one for her and she decided to formalize her adoption.
"I looked at them both joining in with their beards and bushy eyebrows. It seemed like my grandfather had found his soul mate," Tiana said.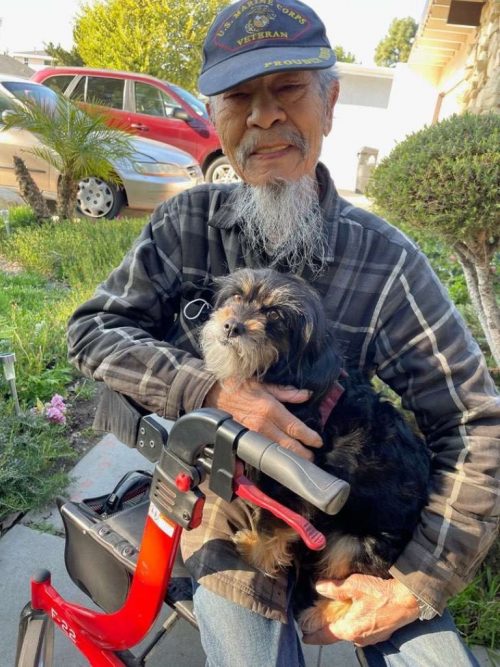 Family members and neighbors were delighted with the adorable resemblance between Hung and Lily. Tiana took a picture of them together to show her grandfather that they seemed made for each other, and the sweet grandpa couldn't help but flash a huge smile.
Best of all, Hung is back to his old self. Sharing our day to day with a loving pet is a truly magical experience .
"When we showed him the photo, he gave me a big smile and said, 'It's Lily and me! She's my partner,'" Tiana said.
Reopening our hearts after losing a pet is not easy but it is a really beautiful experience . It's a shame that the furry ones can't live longer, but we can always provide a home and a family for a puppy in distress.
What do you think of the adorable connection between Hung and Lily? Do not leave without sharing this beautiful note to remember the importance of adopting.