Lakes and ponds might look nice, but the cold of winter just elevates them to another dimension. As you might have seen in our previous post, freezing water creates an astonishing variety of patterns: from jagged lines or frozen bubbles to perfect snowflakes with every imaginable shade of blue, green and white.
How surreal is the fact that you can walk over this beauty! Vote for the most impressive views from all over the world and if you also have a photo that captures this stark beauty, be sure to add it here!
#1 Emerald Ice On Baikal Lake, Russia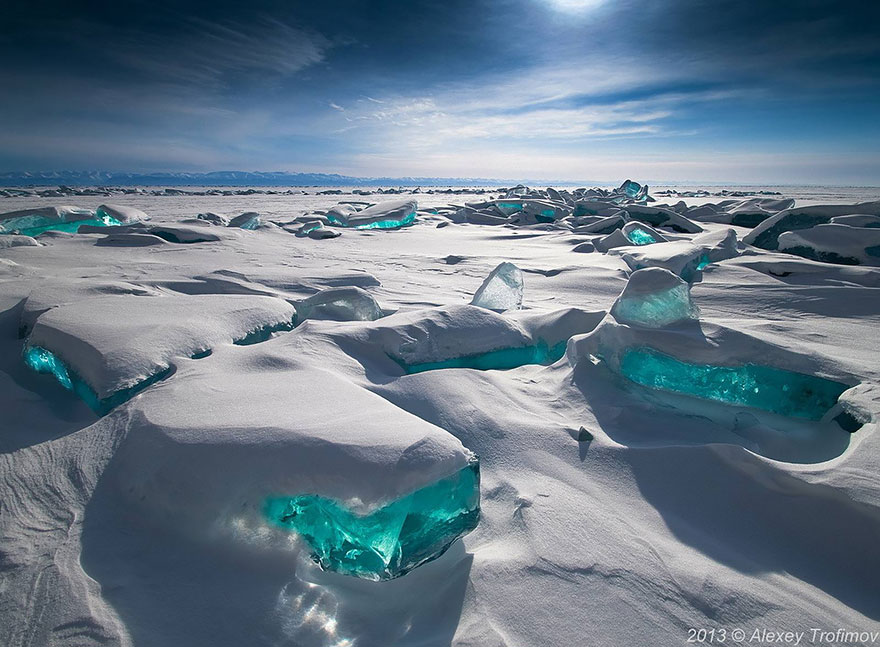 #2 Ice Rider In Siberia, Russia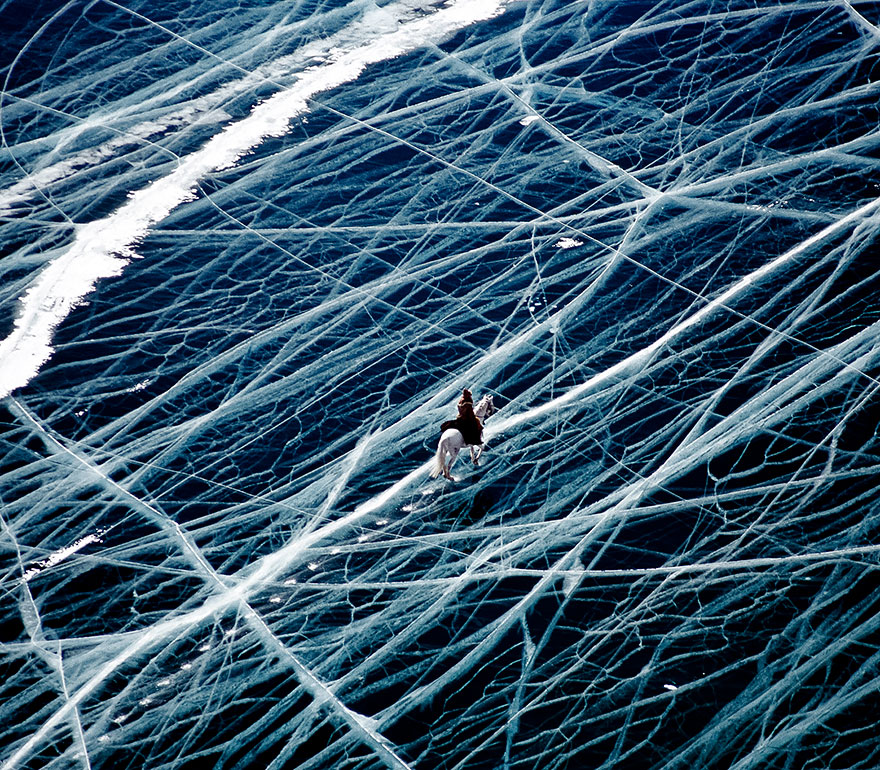 #3 Bubbles Under The Ice Of Abraham Lake, Canada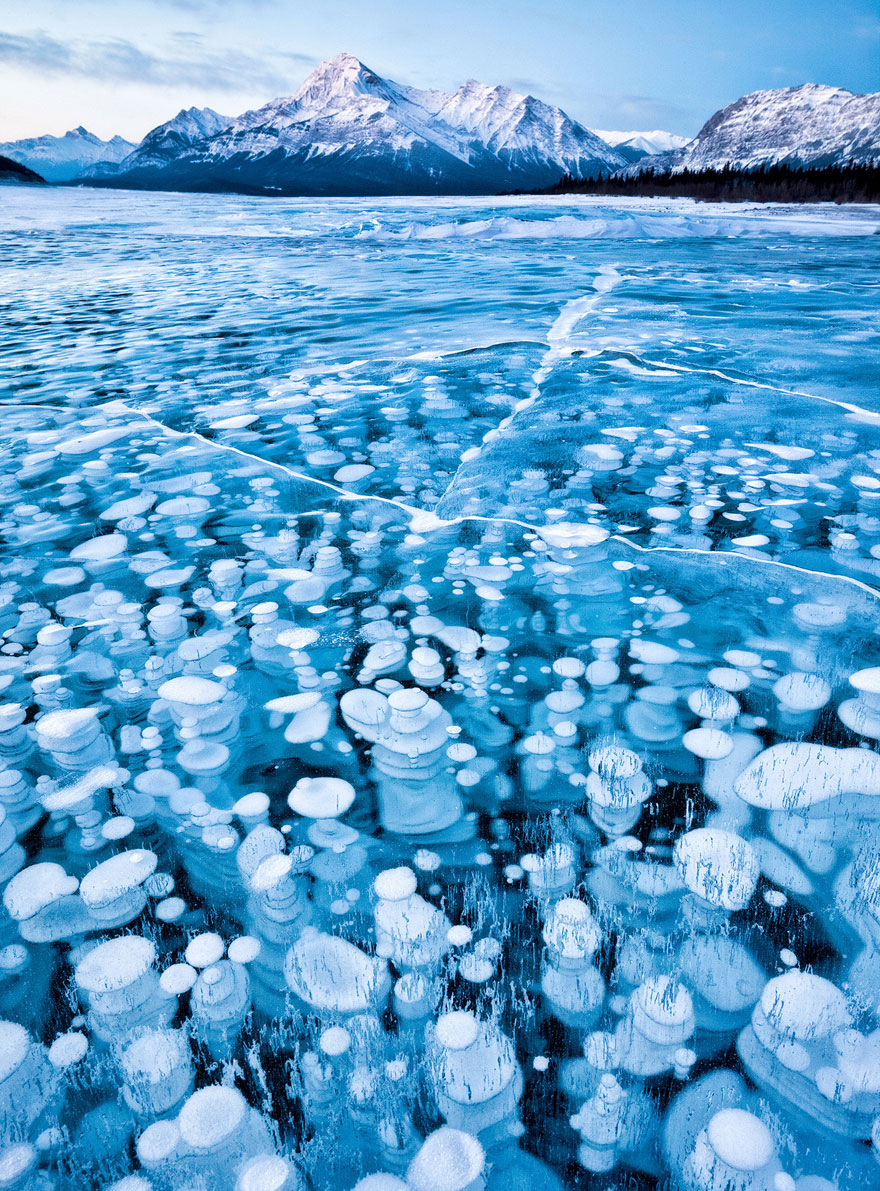 #4 Pond In Switzerland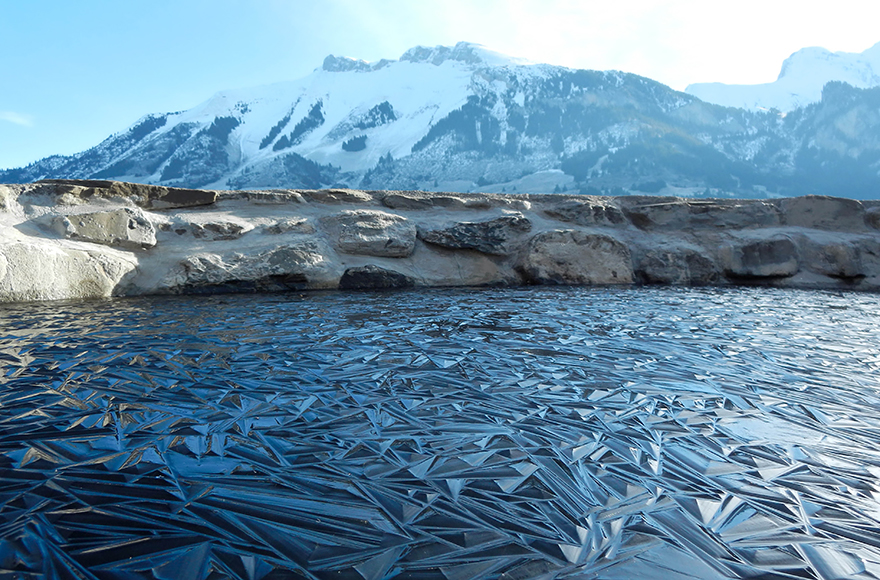 #5 Blue Pond In Japan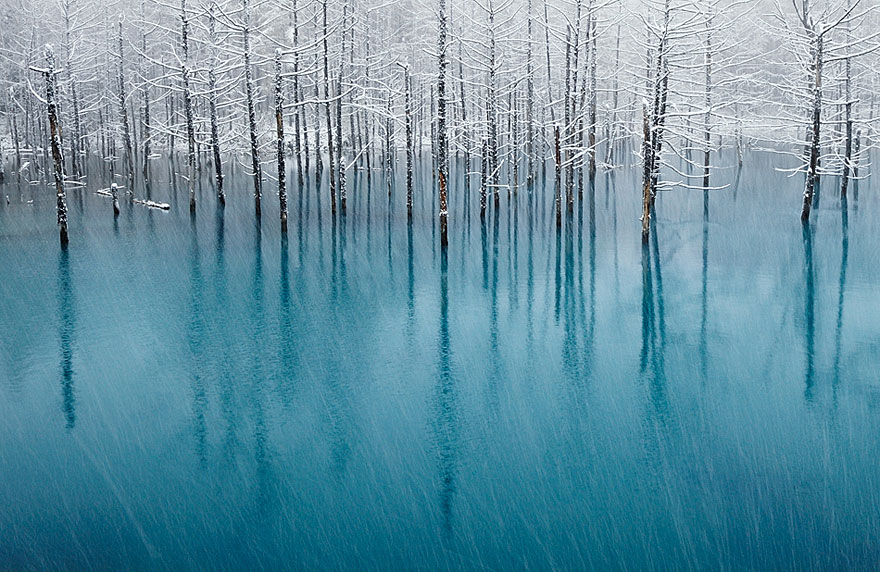 #6 Lake Druzhby In Antarctica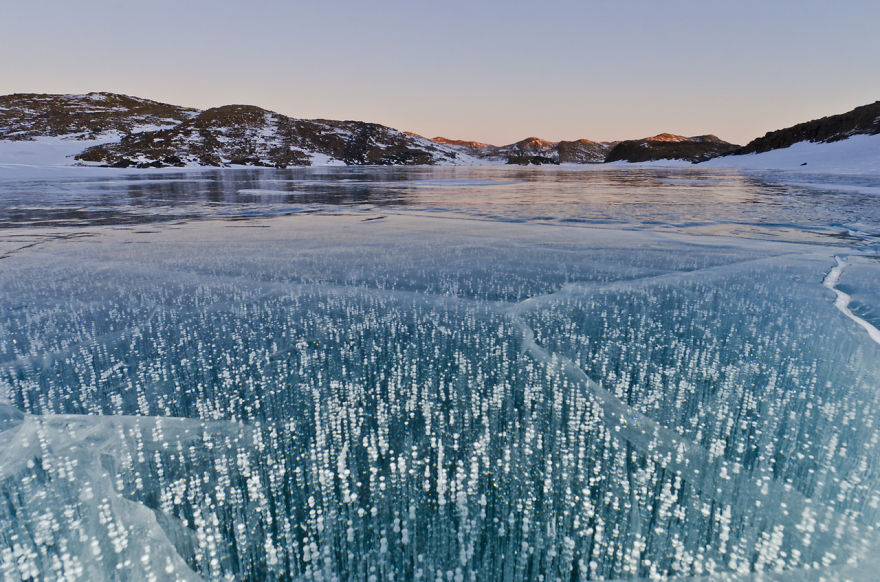 #7 Frost Flowers In The Arctic Ocean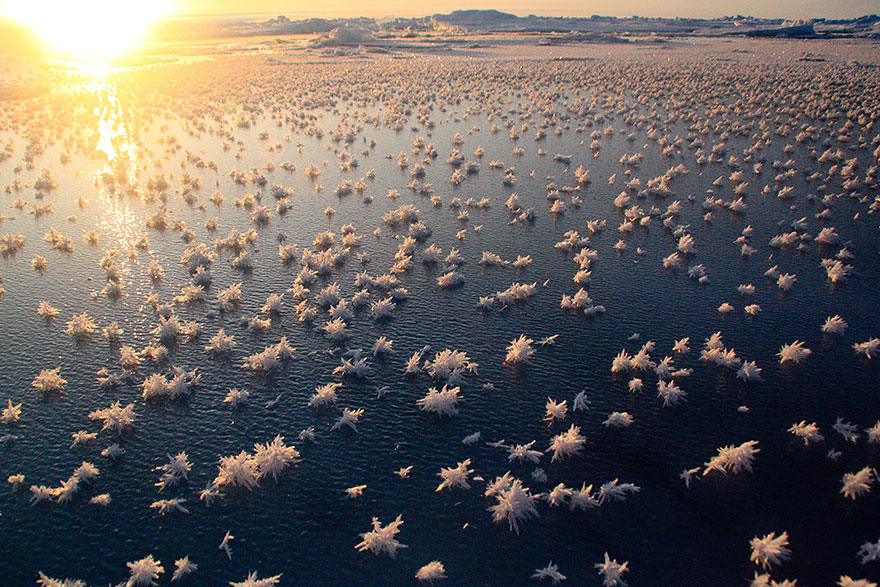 #8 Bubbles In The Ice Of Abraham Lake In Canada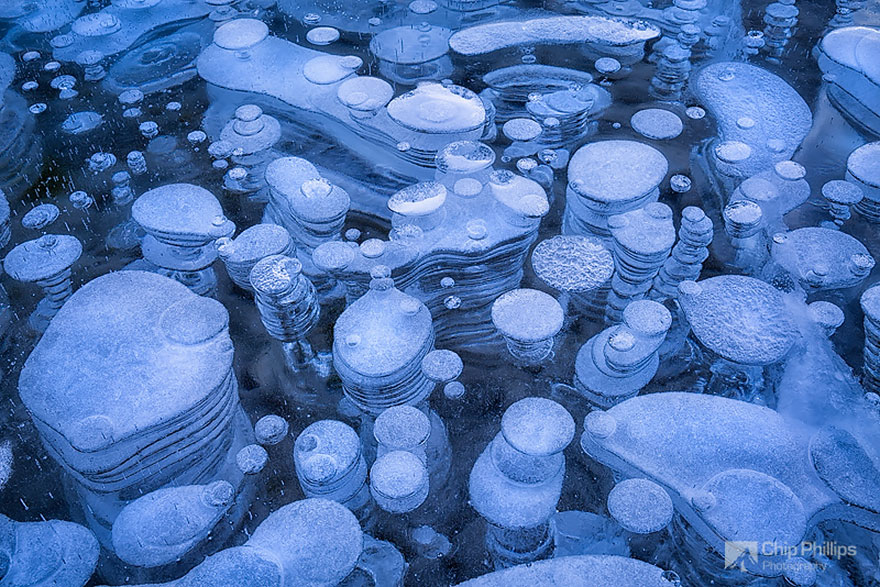 #9 Frozen Pond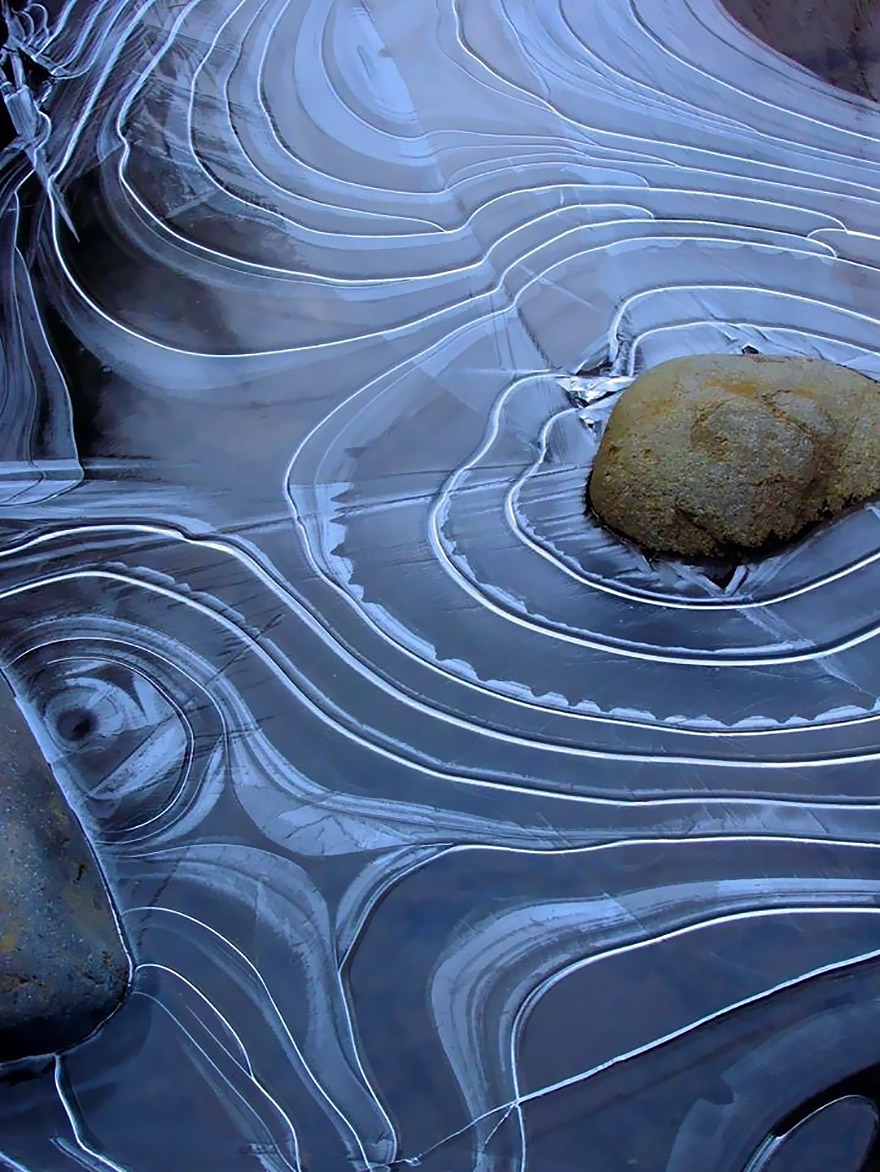 #10 Baikal Lake In Russia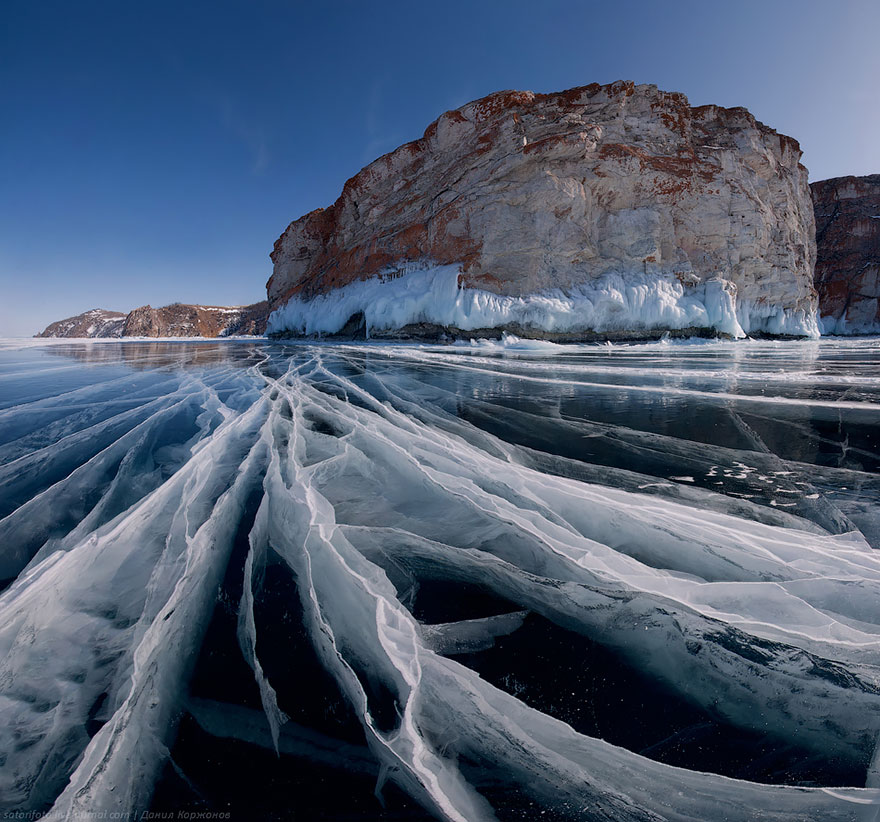 #11 Geometric Pond Ice In Southern Oregon, USA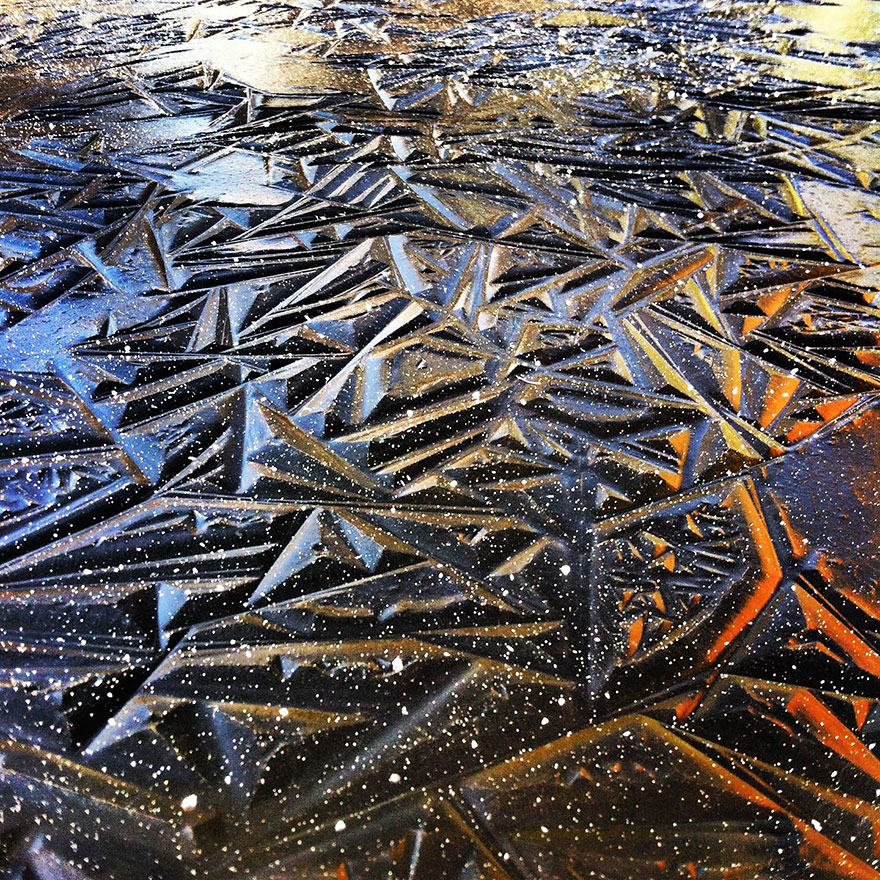 #12 Lake McDonald In Montana, USA & Abraham Lake In Canada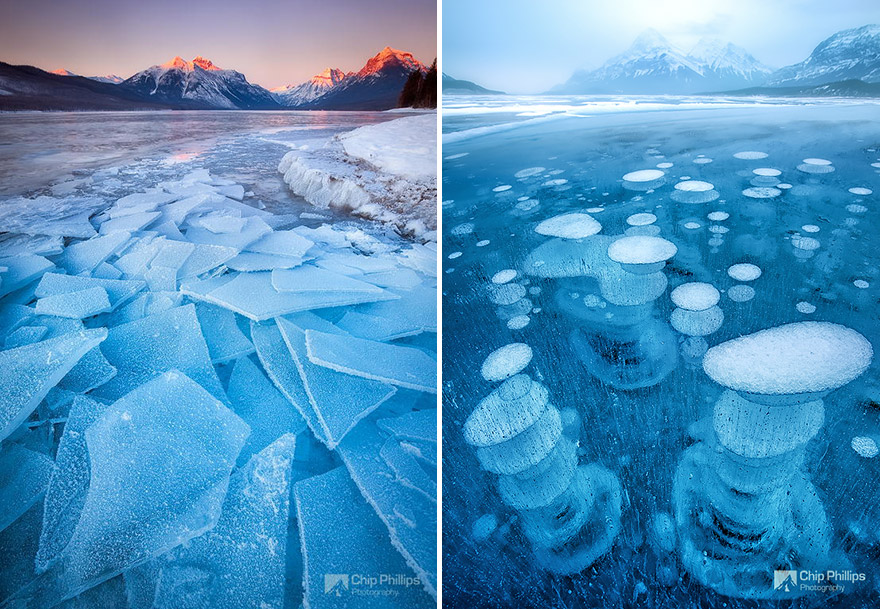 #13 Abraham Lake In Alberta, Canada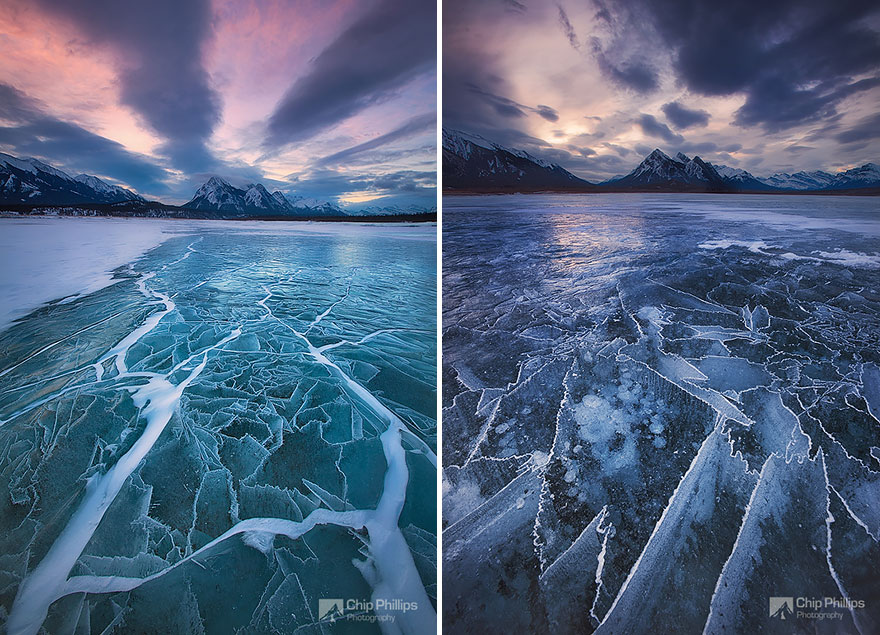 .