Murmuration" refers to a flock of birds flying together to form a shape-shifting cloud that looks like a giant bird. It is an effective way that helps them defend themselves against predators.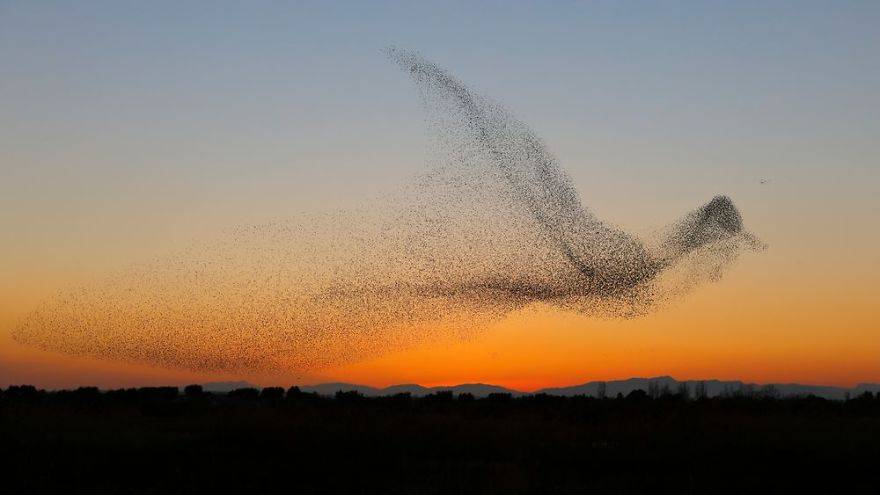 Costa Brava, a coastal region of Catalonia (Northeastern Spain), is a famous place for bird-watchers to catch sight of breath-taking "murmurations" made from birds.
Source: Daniel Biber
H/T: Daily BBNews
Photographer Daniel Biber has recently captured beautiful pictures when thousands of starlings formed giant bird-shapes on Catalonian skies. The photos won him a prize in an international photography competition. Enjoy the gallery below: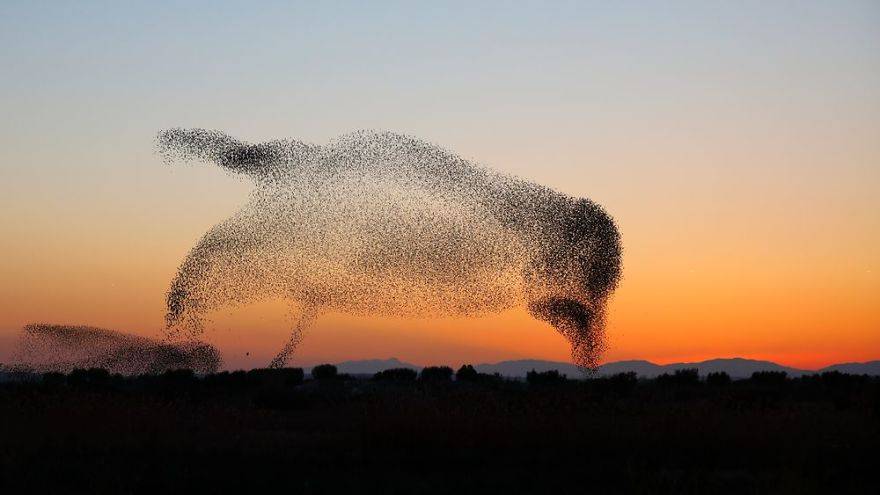 These photos are just as beautiful and amazing as how nature can be. The masterpieces are combinations of perfect timing and Biber's skills.
The photographer shared that he didn't realize what he had captured until later.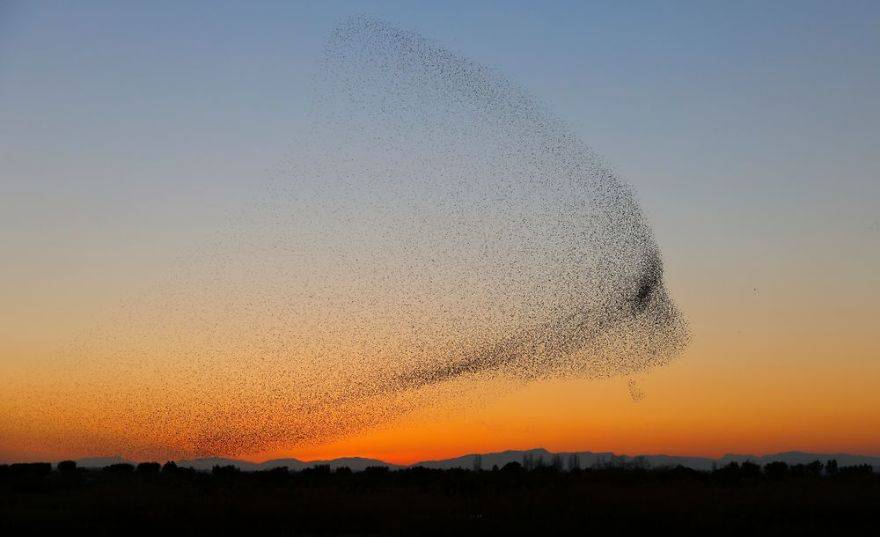 It was only when I checked the pictures on the computer later that I realized what formation the starlings had created.
I was so focused on photography that I hadn't realized the starling murmuration had created a giant bird in the sky," he said.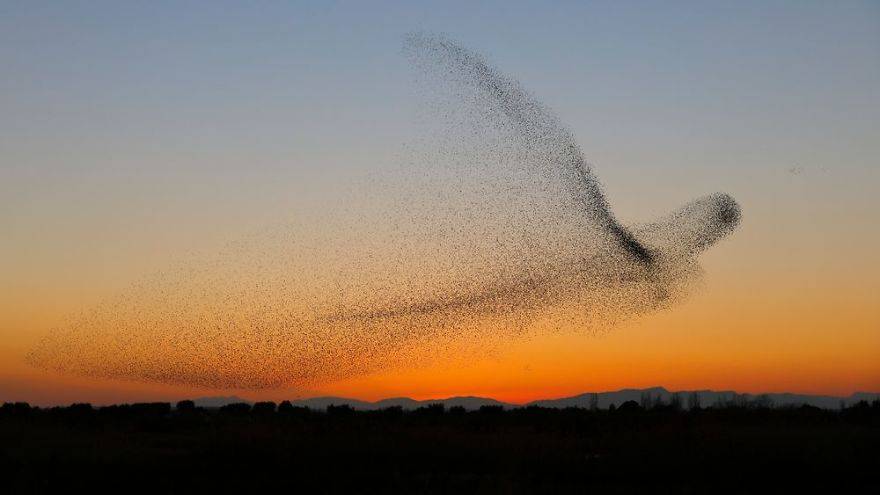 Biber has been taking photos of starlings for a long time, but he has never got a satisfying picture. So, he decided to spend several days in Costa Brava capturing them from a good spot. This was the most memorable working trip in his career.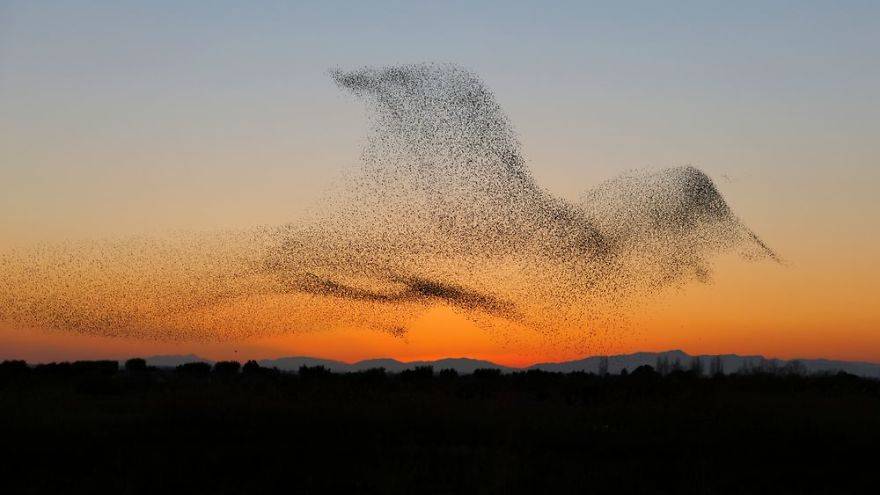 "It took less than 10 seconds for the birds to make that formation. I realized that I had captured a unique, technically, sharp, high-quality snapshot. Some people have seen this display, but they looked at it from other positions and might not see what I captured."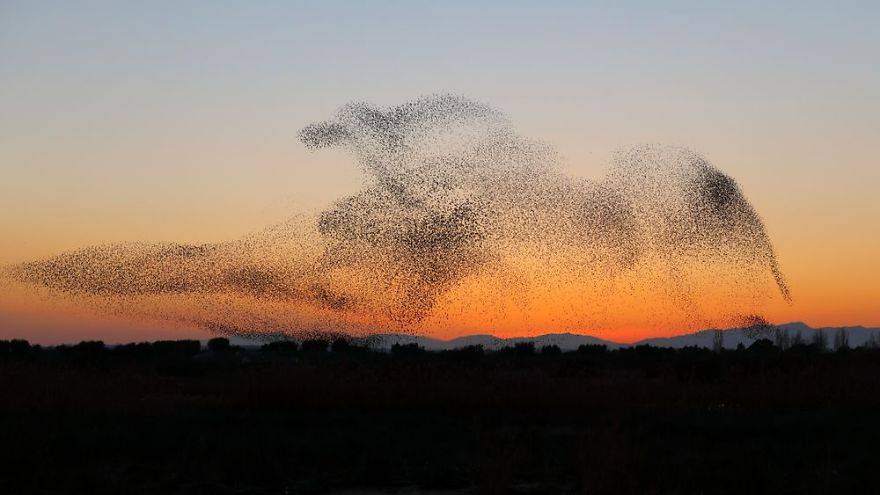 .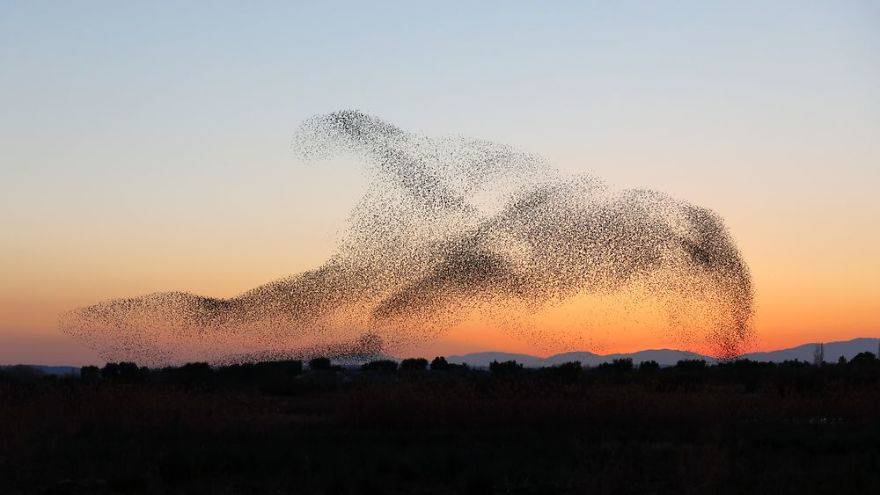 .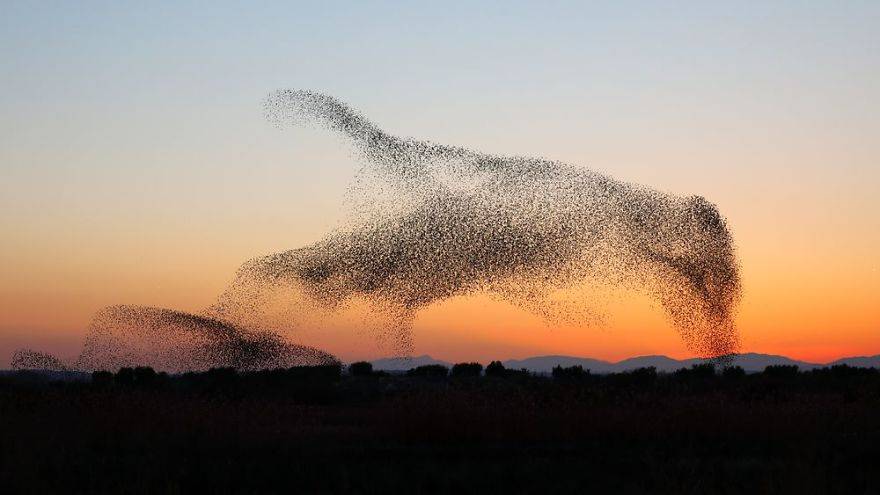 .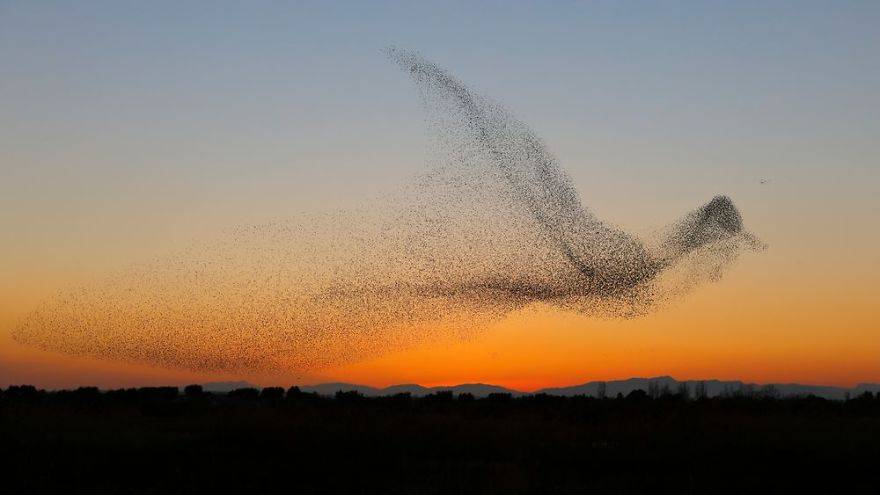 .