Back in the Soviet Union, the idea of nature conservation was simply unheard of. So the comrades decided to use Ussuri Bay near Vladivostok to simply dump old beer, wine and vodka bottles and porcelain into the sea.
Over the decades, the waves of the North Pacific have washed the shreds of the bottles into millions of smooth and colorful 'pebbles' that have turned the area from a no-go zone to a tourist attraction that visitors pay to see.
Ussuri Bay was once considered dangerous, but authorities have now declared it a specially protected area that is popular with both tourists and locals. Image credit: Anna Pozharskaya
.
Image credit: grunja
.
Image credit: grunja
Image credit: mgermani
Image credit: yuliya_savkina
.
.
.
.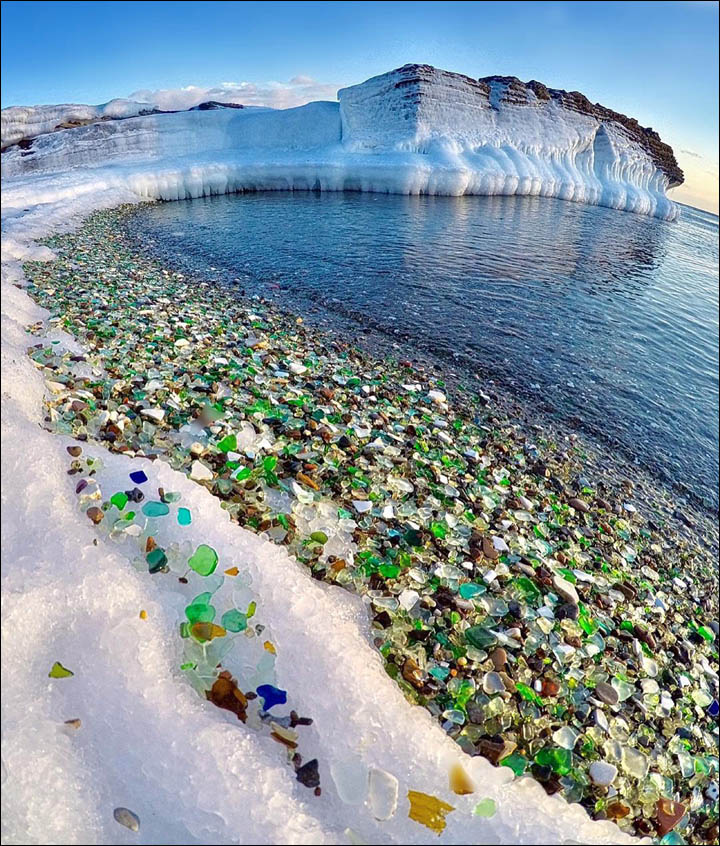 .
.
.
.
.
.
.
.