Maijishan Grottoes are a series of 194 caves on the cliff of Maiji Mountain in Tianshui city of Gansu province, China. Among the four great grottoes in China, Maijishan Grottoes are the best-preserved ones. Maijishan Grottoes started to be built in AD 384-417 and expanded during the rule of the following dynasties. The caves on the mountain contain 10 632 Buddhist sculptures and over 1300 square meters of murals. The height of the sculptures can change between 10 cm and 16 meters.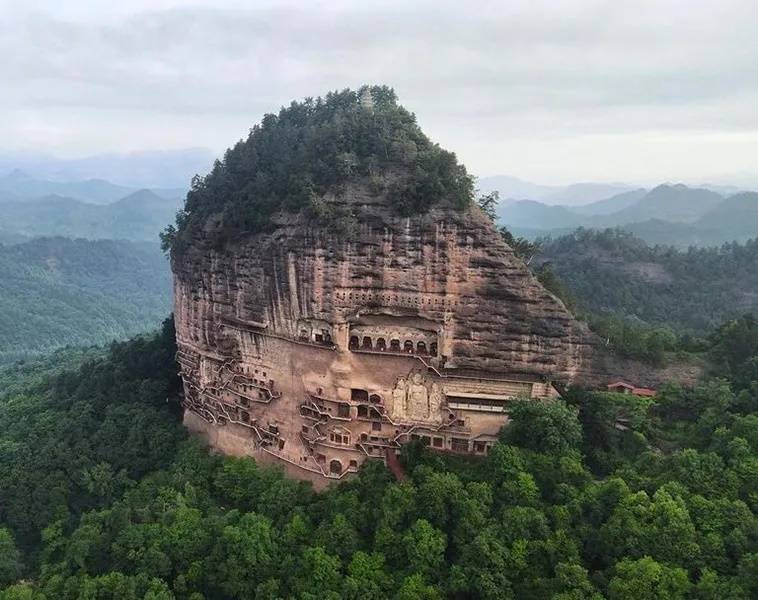 Due to its exquisite clay sculptures, Maijishan Grottoes are also called the Oriental Sculpture Art Exhibition Hall.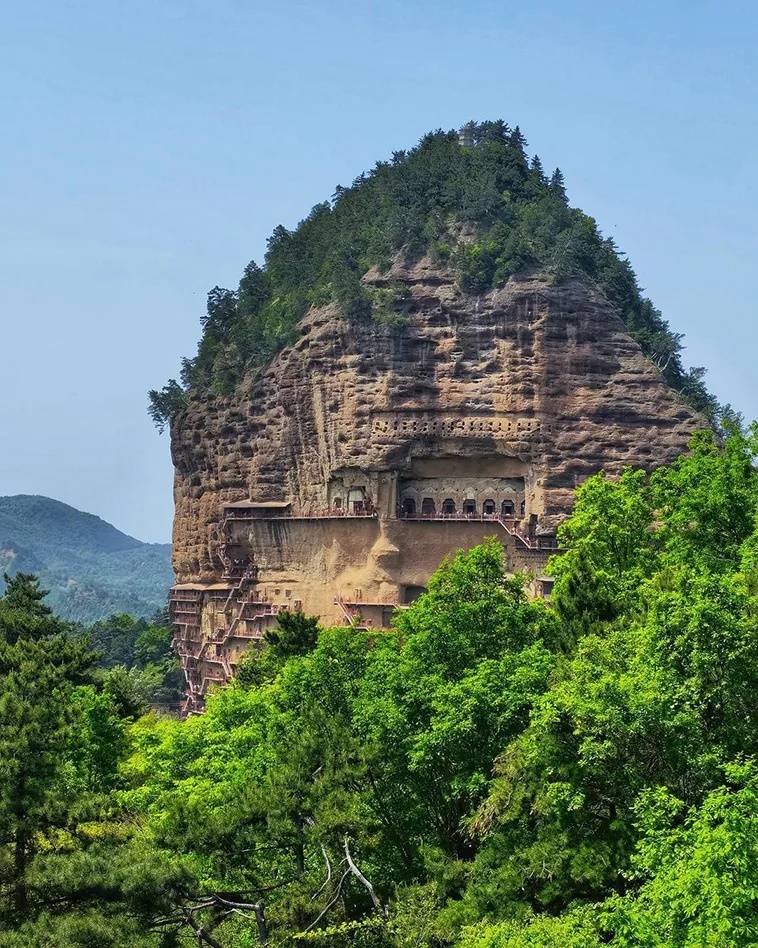 Located about 70 m from the ground, Seven-Buddha Cave, or Grotto No. 004, is the largest and highest cave among the grottoes. A Buddha in each of its seven rooms and apsara murals decorate the cave. Moreover, the murals of Grotto No. 004 present a combination of a mural and relief, unlike other murals.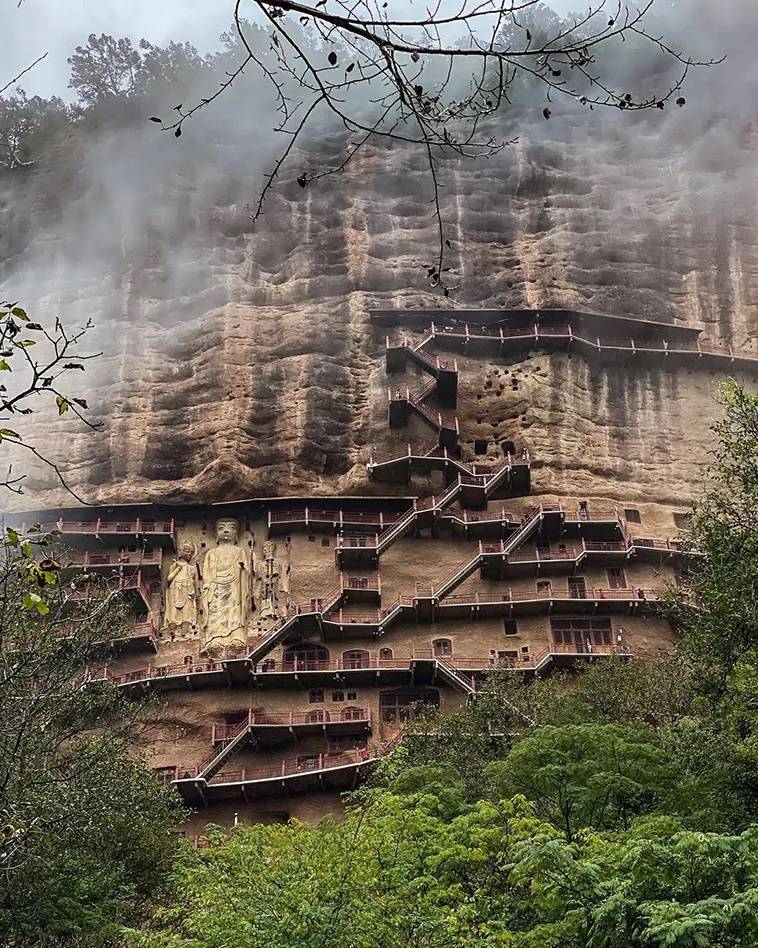 Eastern Cliff Great Buddha, or Grotto No. 013, is another famous cave as it contains the largest group of clay sculptures in Maiji Mountain. There are 15.7m high Amitabha Buddha in the middle, 13m high Avalokitesvara Buddha on the left, and 13m high Mahasthamaprapta Buddha on the right.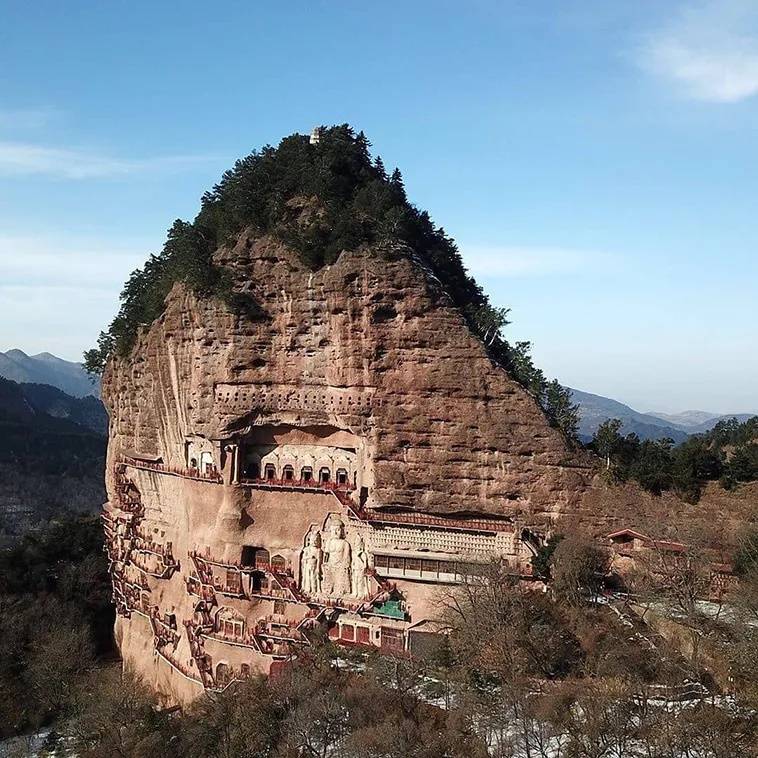 .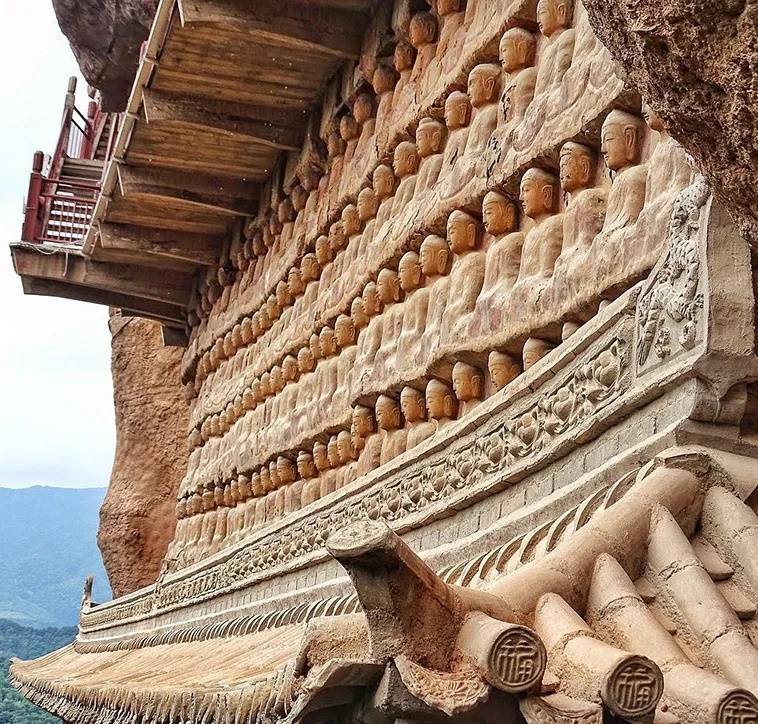 .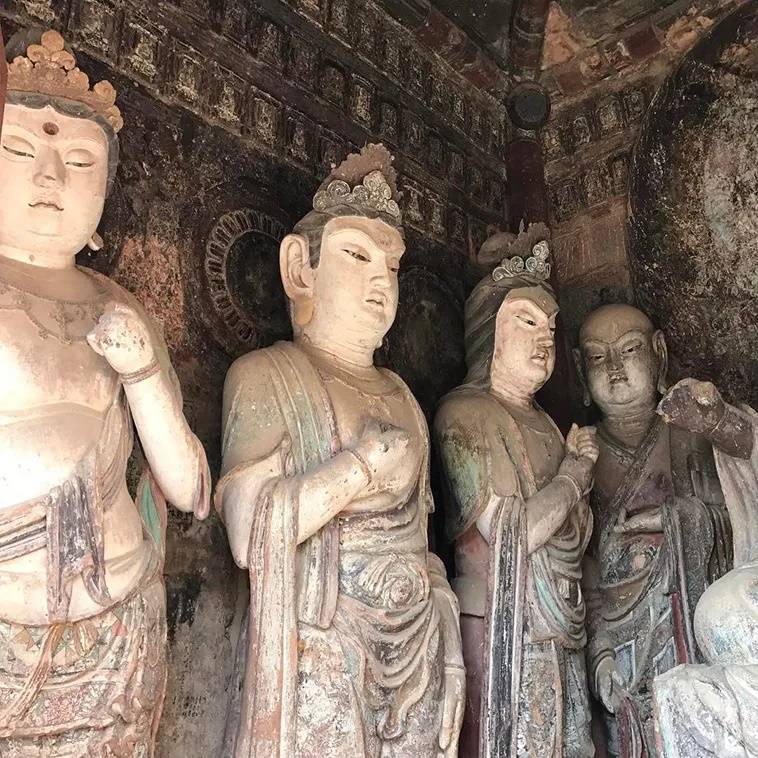 .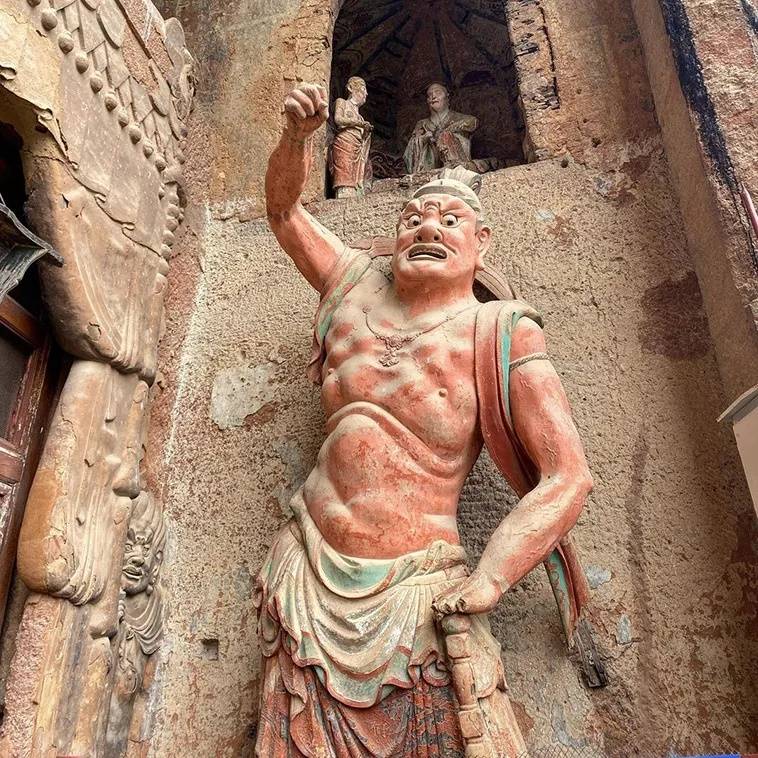 .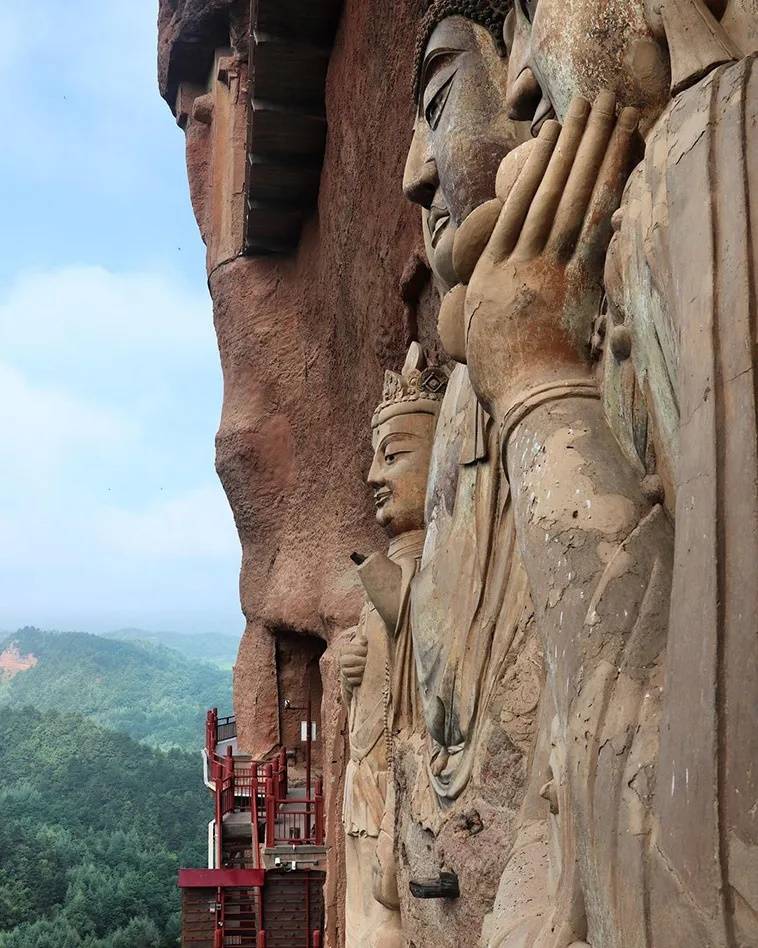 .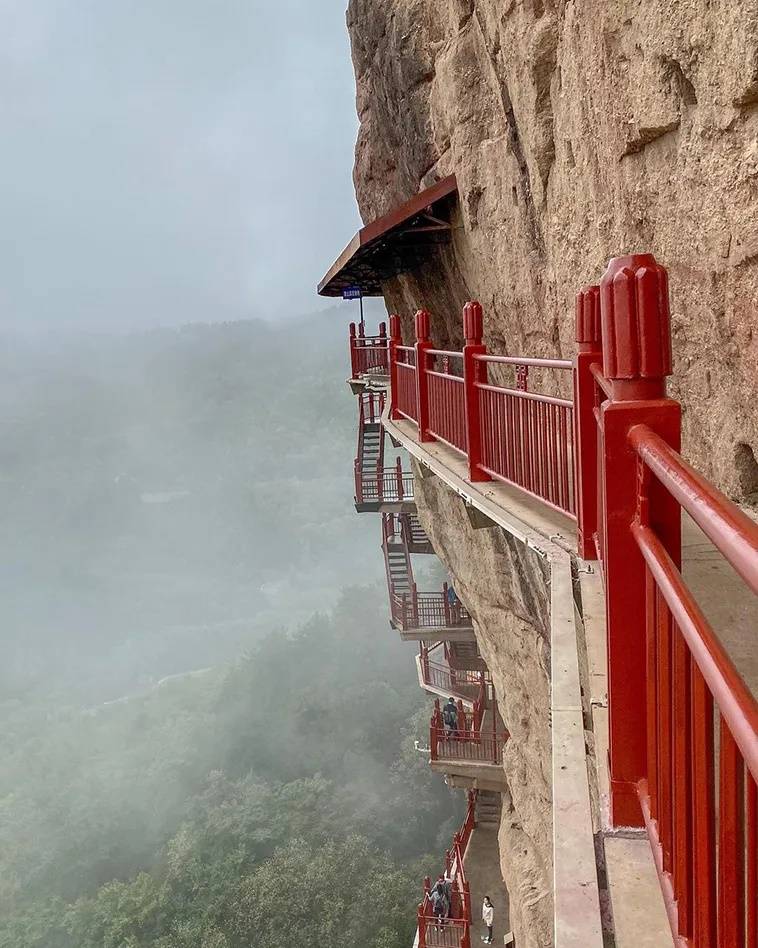 .