The jackfruit (Artocarpus heterophyllus), also known as jack tree,[7] is a species of tree in the fig, mulberry, and breadfruit family (Moraceae). Its origin is in the region between the Western Ghats of southern India, all of Bangladesh, Sri Lanka and the rainforests of the Philippines, Indonesia, and Malaysia.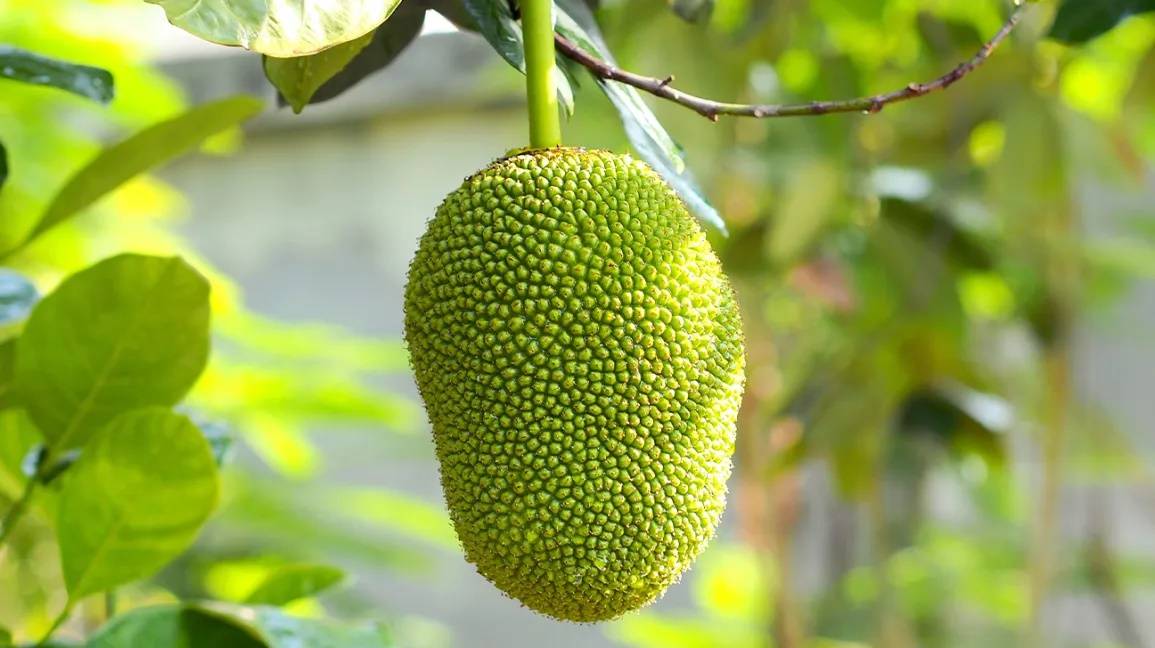 The word jackfruit comes from Portuguese jaca, which in turn is derived from the Malayalam language term chakka (Malayalam: chakka pazham),[13][16] when the Portuguese arrived in India at Kozhikode (Calicut) on the Malabar Coast (Kerala) in 1499. Later the Malayalam name ചക്ക (cakka) was recorded by Hendrik van Rheede (1678–1703) in the Hortus Malabaricus, vol. iii in Latin. Henry Yule translated the book in Jordanus Catalani's (fl. 1321–1330) Mirabilia descripta: the wonders of the East.[17] This term is in turn derived from the Proto-Dravidian root kā(y) ("fruit, vegetable").[18]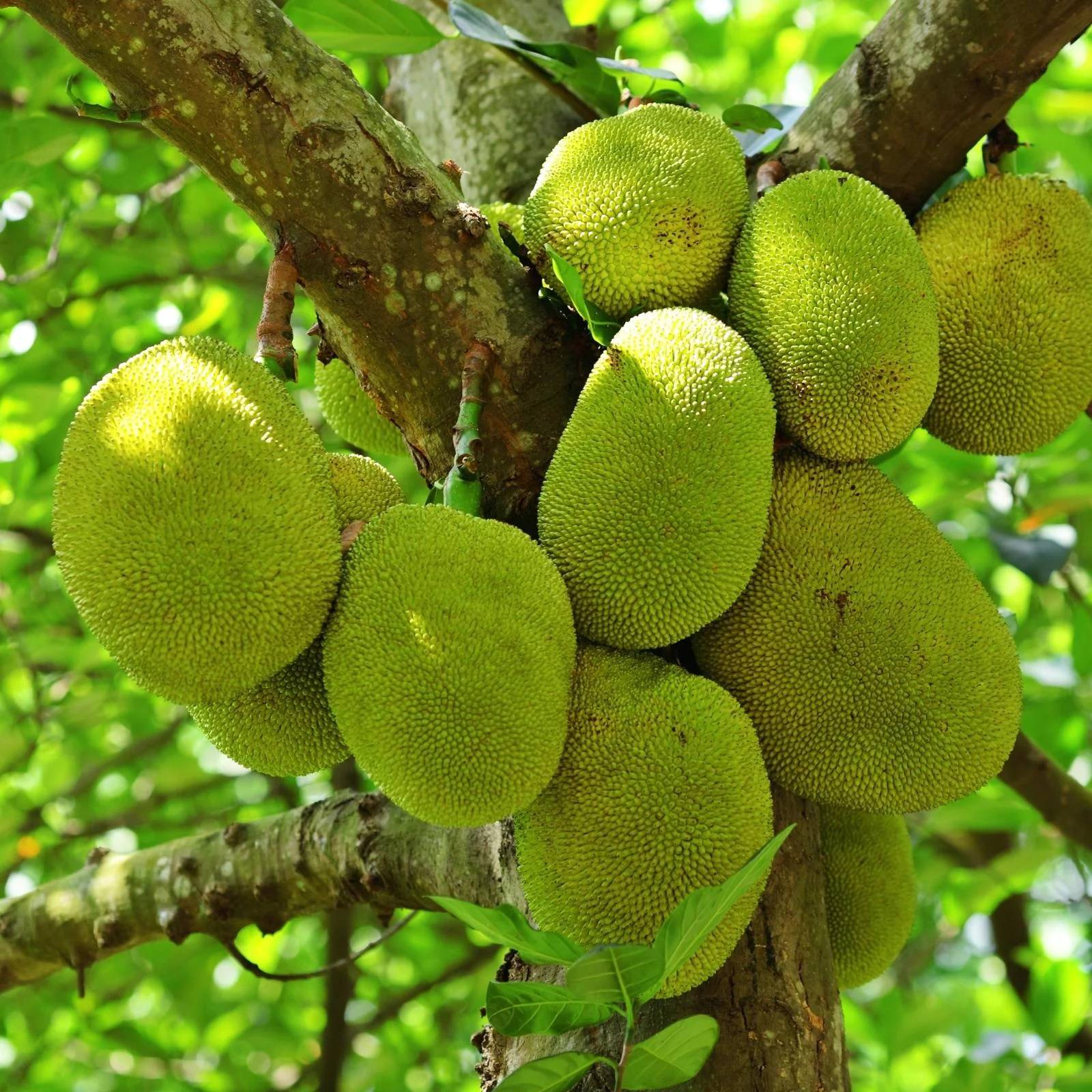 The jackfruit was domesticated independently in South Asia and Southeast Asia, as indicated by the Southeast Asian names which are not derived from the Sanskrit roots. It was probably first domesticated by Austronesians in Java or the Malay Peninsula. The fruit was later introduced to Guam via Filipino settlers when both were part of the Spanish Empire.[22][23] It is the national fruit of Bangladesh[24] and the state fruit of Kerala.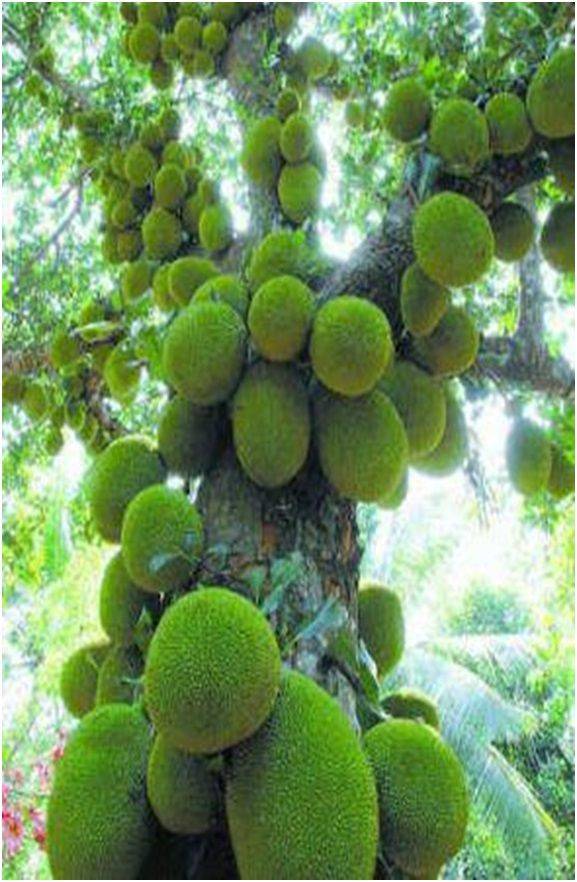 Artocarpus heterophyllus grows as an evergreen tree that has a relatively short trunk with a dense treetop. It easily reaches heights of 10 to 20 m (33 to 66 feet) and trunk diameters of 30 to 80 cm (12 to 31 inches). It sometimes forms buttress roots. The bark of the jackfruit tree is reddish-brown and smooth. In the event of injury to the bark, a milky juice is released.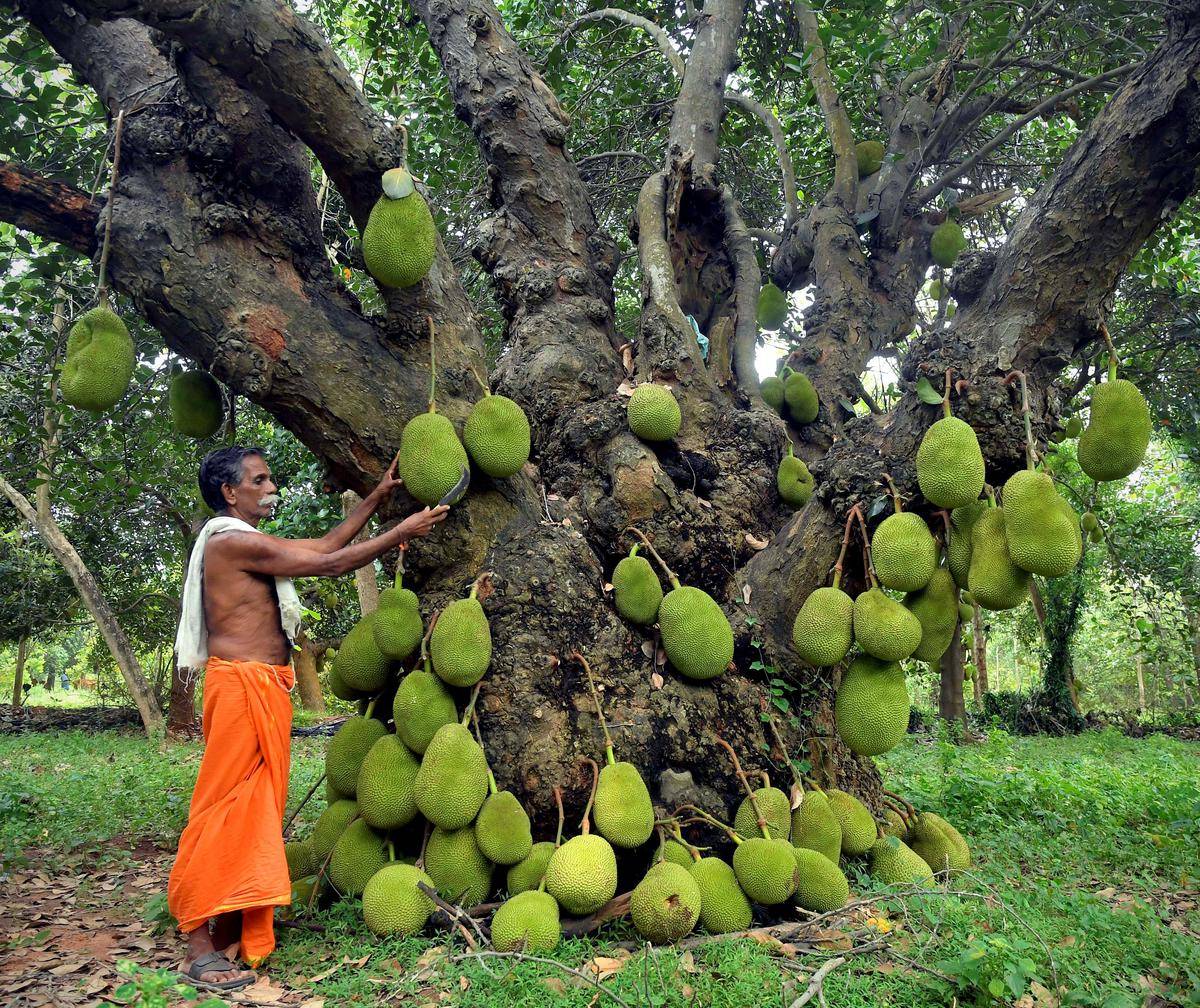 The leaves are alternate and spirally arranged. They are gummy and thick and are divided into a petiole and a leaf blade. The petiole is 2.5 to 7.5 cm (1 to 3 inches) long. The leathery leaf blade is 20 to 40 cm (7 to 15 inches) long, and 7.5 to 18 cm (3 to 7 inches) wide and is oblong to ovate in shape.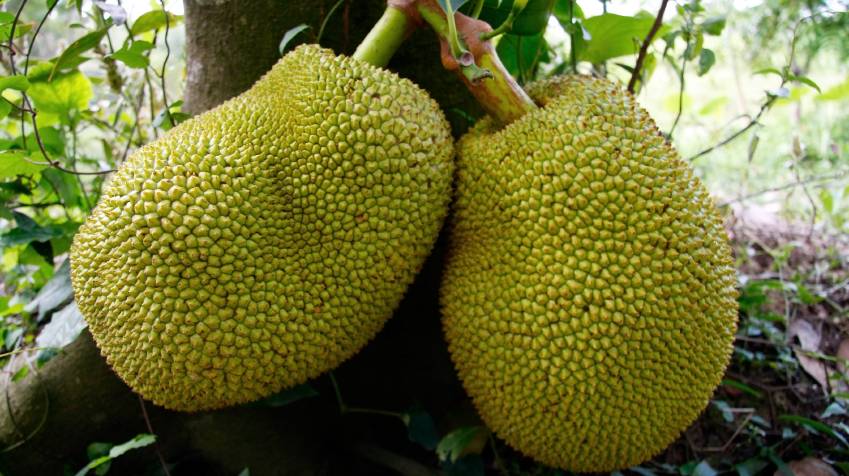 In young trees, the leaf edges are irregularly lobed or split. On older trees, the leaves are rounded and dark green, with a smooth leaf margin. The leaf blade has a prominent main nerve and starting on each side six to eight lateral nerves. The stipules are egg-shaped at a length of 1.5 to 8 cm (9⁄16 to 3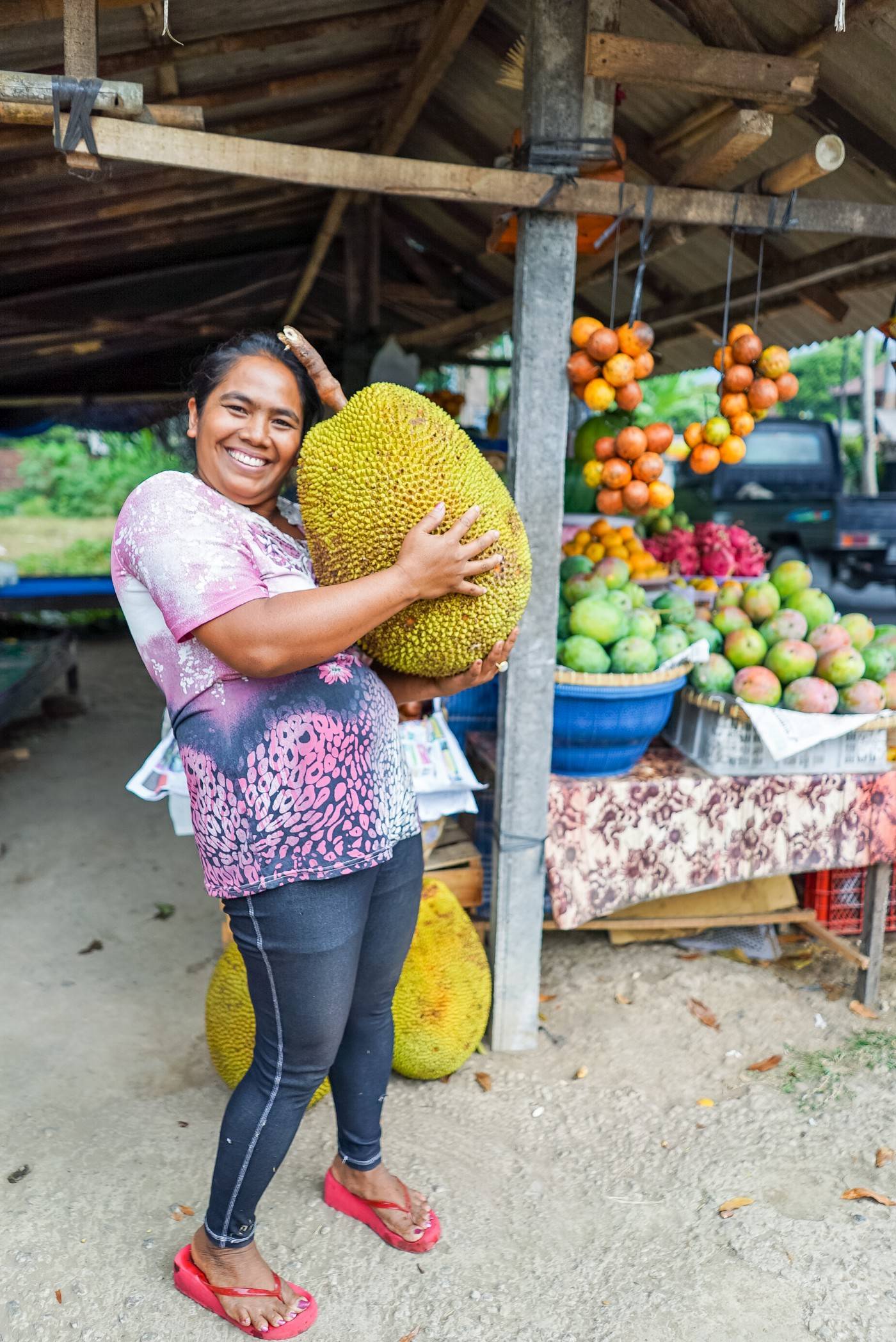 .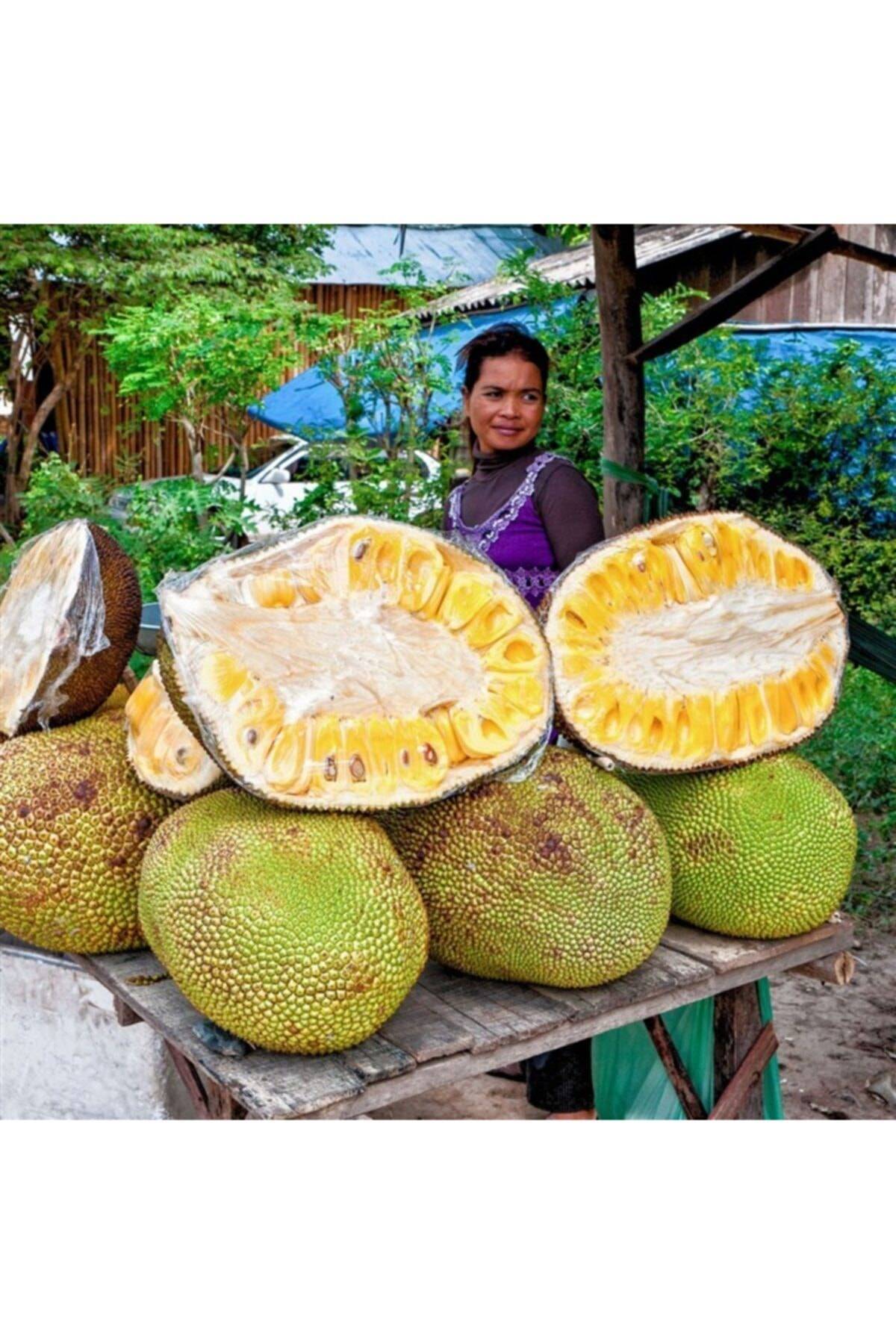 .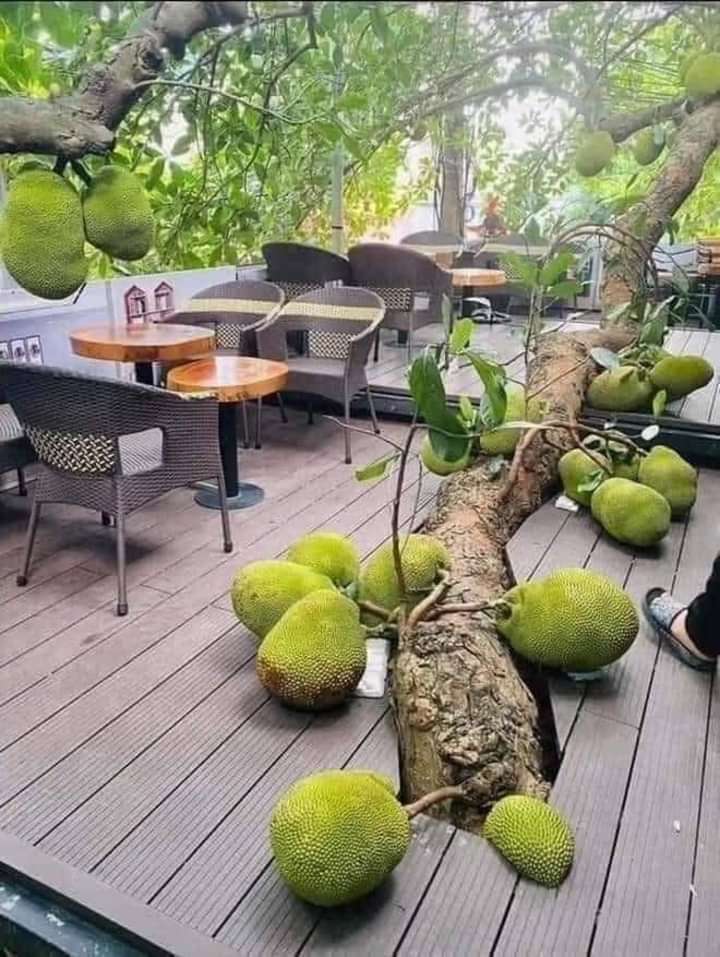 .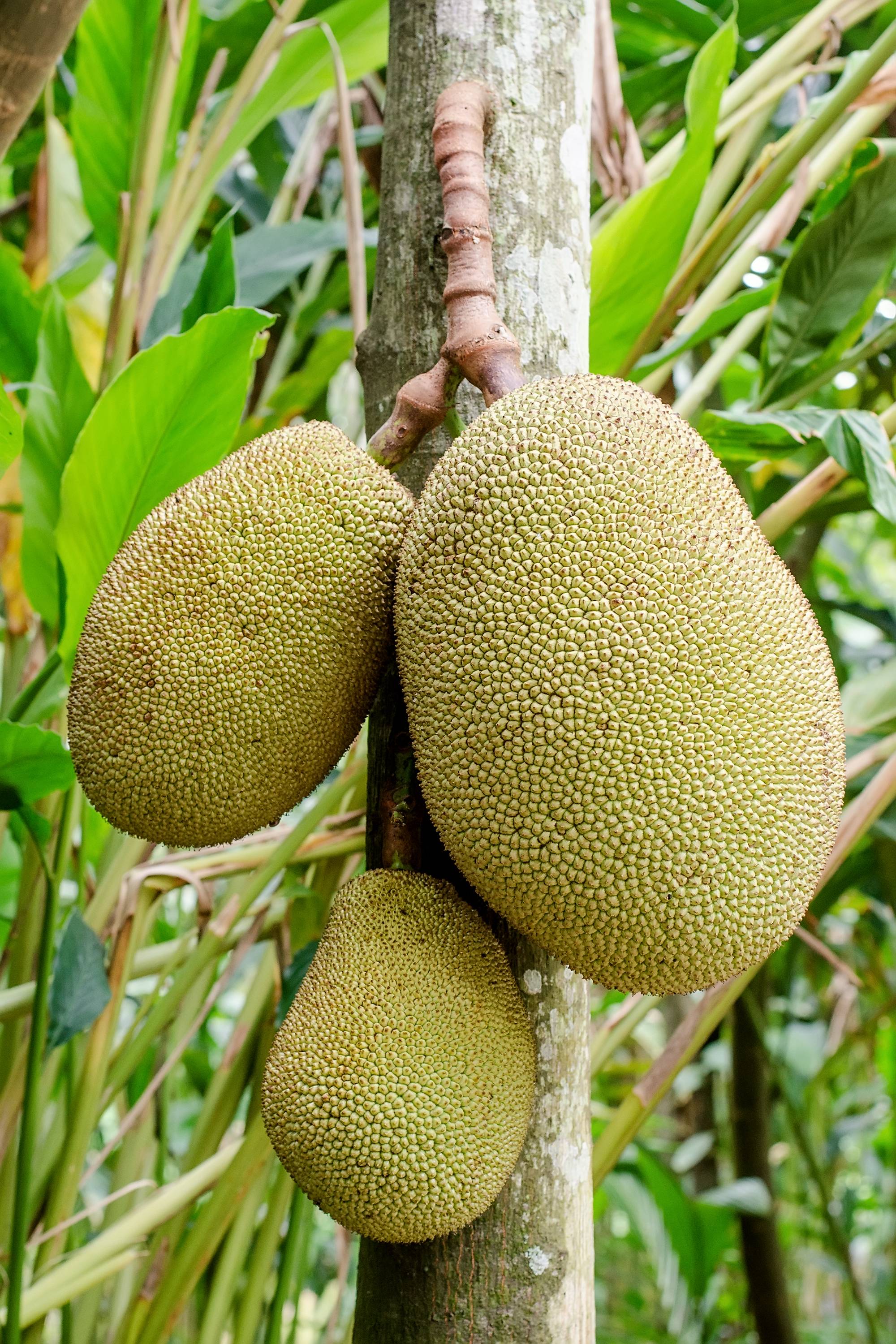 .