The giant spider dog is the "work" of Sylwester Wardega – a famous naughty person in Poland. He dressed his dog Chica in a costume covered with giant spider hair and released it into the street.
The video recording the scene of the giant eight-legged spider attacking the victims is extremely funny, quickly attracting more than 40 million views on Youtube after only 4 days of posting.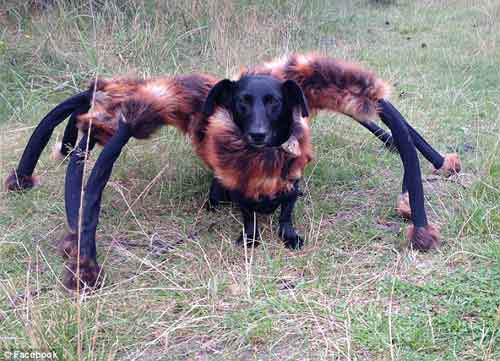 shaped like a giant spider
In the video, a man is taking out the trash when he suddenly sees Chica appear behind a door. Two girls standing nearby were terrified, screaming and running away after seeing a "giant spider" attack a man in the elevator.
Next, a man was walking with his girlfriend in the park when he saw a bundle hanging from a tree. He approached while his girlfriend was still standing behind. However, suddenly a giant "spider" appeared from the darkness, causing him to panic and run away.
More importantly, it was the owner who led the dog into these pranks.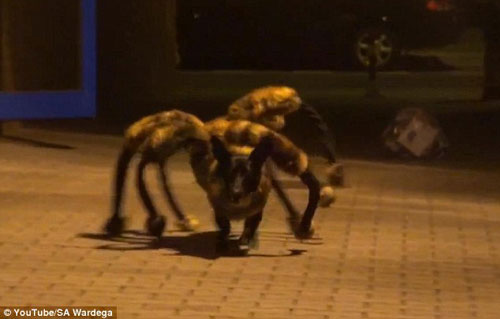 "Giant Spider" appears on Polish streets at night
All victims when encountering the "spider" inevitably panic and run away immediately.
" Is this funny or horrifying ," commented one YouTube user. "If the faint of heart saw it, there would have been a terrible accident."
Although this is just a joke and Chica really excelled in the role of a giant spider. However, many people are concerned that it will negatively affect the spirit of the victims, they will be haunted for a long time. And if the victim has any life problems or injuries, Chica will become a dog that harms people.
Some pictures of the spider dog causing fever on social networks: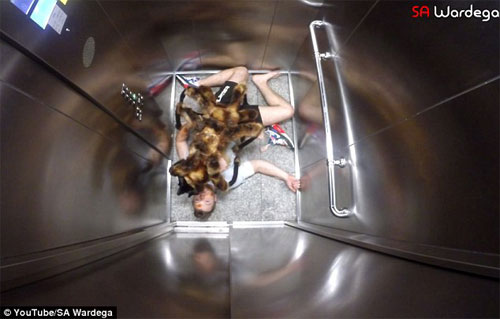 Chica attacks a man in an elevator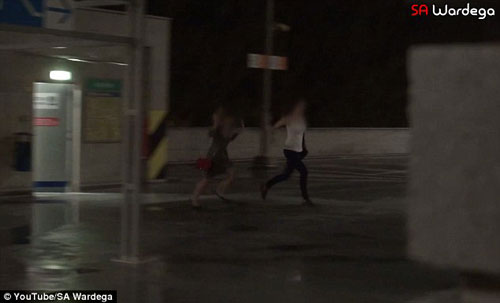 Two women were waiting for the elevator and saw a horrifying scene.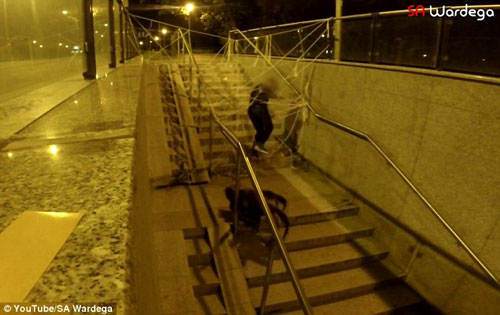 A man runs away from Chica's pursuit.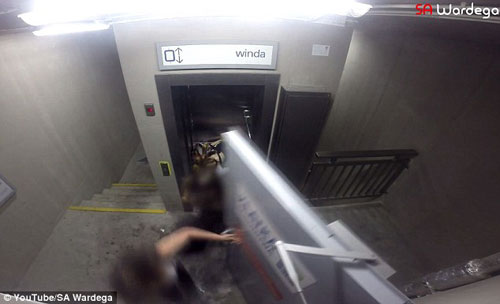 This man panicked when he saw the spider hiding behind the door.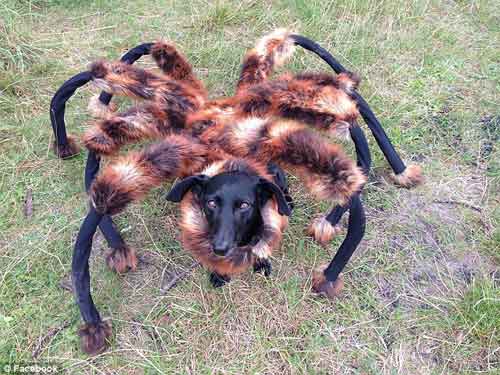 in the morning.